Custom BB Puzzle - A (Single Puzzle)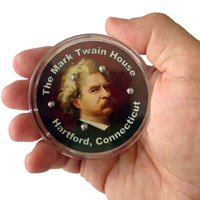 Custom BB Puzzle - A (Single Puzzle)
Custom BB Puzzle with your photo or logo.
Simply roll the BBs into the holes and win!
No batteries or wi-fi required.
2.75" diameter x .25" thick acrylic. Proudly made in the USA.

7-day production. Express service is available.
Camera-ready .jpg, .tif or .pdf required. Custom art service is available.
Image is color laser-quality. Photo-quality is available.
Holes for BBs are randomly punched. Custom hole placement is available.
Magnetic back available. Retail packaging available.