Pin Trial Pack - No Risk (Veterans Groups & Scouts Only)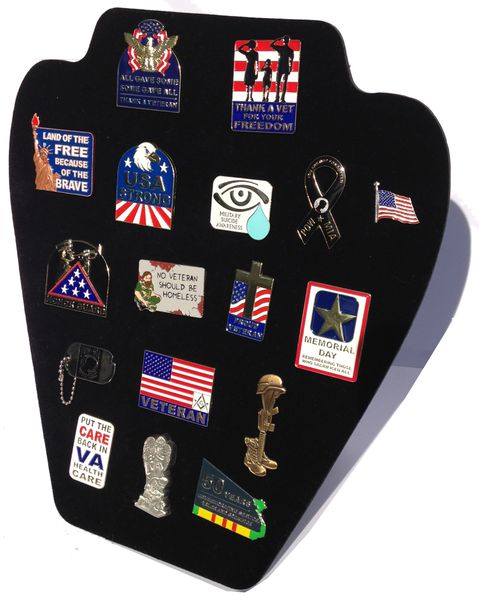 Pin Trial Pack - No Risk (Veterans Groups & Scouts Only)
AVAILABLE TO RECOGNIZED VETERANS GROUPS,
SCHOOLS AND SCOUT TROOPS ONLY
Raise money for your club. We'll send your qualified organization 50 of our best selling patriotic pins with no risk or advance payment. Sell them in your club, at club events, schools, parades and community events. After 30 days, send $2.50 for each pin you've sold and return any unsold pins. Sold at $5.00 each, you'll make a profit of $125.00 with very little effort!
FREE counter display.